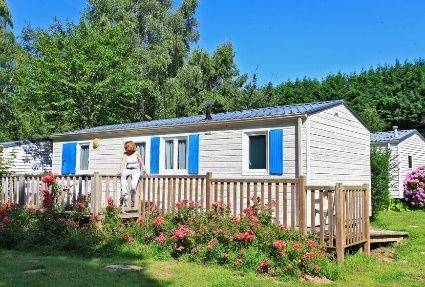 Many people think of campsites as places offering minimal comforts, but nothing could be further from the truth at the Château de Galinée campsite. In terms of camping and caravan sites in Brittany, it boasts all the sporting and leisure facilities you'd expect of a luxury establishment and a wide range of accommodation options to suit all needs.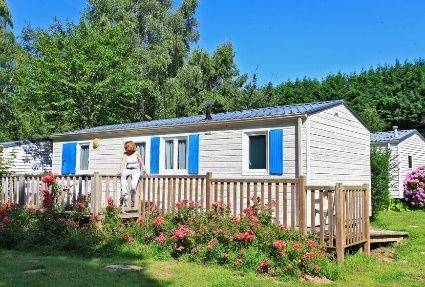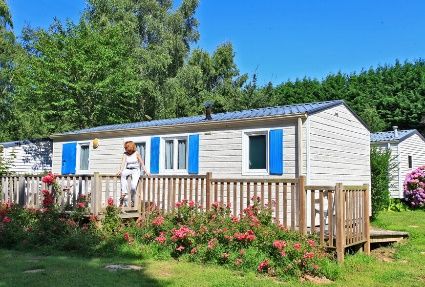 Set in beautiful grounds with its very own manor house, you'll never have time to get bored, what with the indoor pool, the waterpark and slides, mini-golf, tennis court, concerts in the evening and more.
Within easy reach are some of Brittany's premier tourist attractions. These include historic Saint Malo, the preposterously pretty walled town of Dinan and the scenic Cap Fréhel peninsula. Why not click here to discover the north of Brittany for yourself, or even venture across the 'border' into Normandy to see why the abbey of Mont St Michel is one of the most popular tourist sites in the world?
The site offers a whole range of accommodation types, including caravans, mobile homes, gypsy-style caravans and also accommodation designed for the needs of the disabled (see below). These two-bedroom mobile homes have a wheelchair ramp and specially-designed bathroom.